Last week we were talking about making waves, riding them and even getting air. By coincidence, yesterday we were working with a guy who likes air so much he kite boards.
We don't often get big wind here, but we've seen kite boarders in other places take air 30′ or more. The adrenaline of watching doesn't compare to the rush of what it must be like taking off like that. But for this observer, it's enough just to watch.
Just watching, though, isn't something we can do if we're intent on buying a superb cottage property. Yesterday we helped our client pull the trigger on the kind of property I can only call 'legacy'.
Beautiful land, hard packed sand, shelving rock, westerly views and terrific privacy. In fact this was the first and only time this property has ever come to market. It does Muskoka better than Muskoka does. It was a pleasure just to walk through the forest along the shore. Quintessential!
There were 2 other offers. We went in strong at $106K over ask. We had to gulp, it was 'big air'. The adrenaline was pumping. After submitting, we were told there was another offer and we seriously considered going for another kick. In the end we held and ended up watching as the pro not only got bigger air, she managed a flip too! At more than 10% over ask she took the trophy home.
Some ride, others fly. Most of us watch …
As we've passed August Civic Holiday, we're over the hump and beginning to coast towards September. The number of new listings tails off a bit as we catch our breath for a new ride after Labour Day. Check out what's come to market … Your cottage is waiting.
ISLAND PROPERTY
30 SR406 SEVERN RIVER SHORE, MUSKOKA LAKES
$ 499,000 – MLS# 274283
SEVERN RIVER
Located On a Point of Land 290 feet Frontage & A Private Natural Lot w/Mature Trees, Rock & Pine, & Great View Up The River. This Can Be Yours To Enjoy The Rest of The Summer -At The Dock Deep Water & Sandy Too. This is a Lot Thats Good For All Ages***The Details*** 4 Bedrooms 1 Bath & Bunkie. The Great Room is Central To The Cottage & Looking over Muskoka Room W/More Than 180 Degree View – Roof Replaced in 2019 & Heat Pump/AC unit 2019 some Windows Replaced 2015. Boating is Never Ending on the Trent Severn Waterway. Many Amenities in The Area Between Lock 43 & 44 The Big Chute Marine Railway To Gloucester Pool. This is Your Chance to Experience The True Meaning of 'Cottaging.' Enjoy The Ride up to Severn Falls For Food/Ice Cream. Just 1.5 hours From The GTA. Get Into Your Boat at 1 of The Marinas Available & Enjoy The Beautiful Sounds & Views of Nature From Your Own Lakeside Deck! One Look & You Will Appreciate The Views From This Property. Click here for property description
1011 BEAUMARIS ROAD #1, MILFORD BAY
$3,995,000 – MLS# 274616
LAKE MUSKOKA
Ideally located & South facing in beautiful, Beaumaris – Lake Muskoka. This gentle sloping, landscaped property is home to a custom built, executive cottage. The home, beach and newly built dock with cedar lined boat port are accessible regardless of age and ability. Perfect for anyone in your family who requires a walker, wheelchair, or golf cart. Drive a car right to the dock. No steps! The ranch-style bungalow continues this ease of access, complete with an attached two car heated garage, open-concept living/dining/kitchen area with stone wood burning fireplace, bright, expansive windows and custom blinds. The large entertainment deck overlooks the lake with big open water & island views. Ceramic tile in floor radiant heat throughout. Easy, year-round access and located 15 minutes from the hospital. This is a rare property where every generation in your family will truly be comfortable. This is your opportunity to experience the magic & enchantment that is Muskoka. Click here for property description
2028 REDKENN ROAD, HALIBURTON
$829,000 – MLS# 278217
LITTLE REDSTONE LAKE
Located on one of Haliburton's most sought after lakes. This executive, private cottage checks all the boxes! Flat lot, 130 feet of west exposure, township road, amazing lake system with miles of boating (Redstone, Little Redstone and Pelaw Lakes). 4 bedrooms, 2 baths, upgrades thoughout. Over 800 sq ft of decking to enjoy the sunset exposure. Minutes to Haliburton Forest & Wildlife, unlimited snowmobiling and recreational activities. Established year round rental. Call listing agents for all details. Click here for property description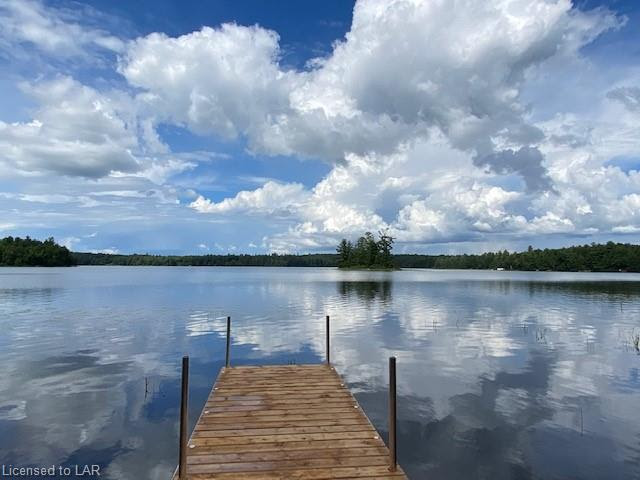 1010 STAUNTON LANE, BRACEBRIDGE
$549,900 – MLS# 277482
MCKAY LAKE
Relax and unwind on the peaceful 10 minute drive from Bracebridge to your McKay Lake paradise. You will be welcomed by this beautifully renovated 3 bedroom cottage boasting an open concept layout & all new kitchen. Other recent improvements include: all new siding, decks, windows, roof, plumbing, spray foam insulation & more. Privacy is afforded on the 8′ x 30′ lakeside deck. Cottage is set close to the water's edge and enjoys a postcard perfect, pretty island view. Spend your days swimming, boating or fishing, and in the evenings enjoy roasting marshmallows or making smores at the lakeside firepit. New bunkie (or storage shed). New docks. Circular driveway with parking for 4+ at the road, and also a new driveway with spacious parking area at the cottage. Call today for further details & to book your private viewing … but do it soon. Click here for property description
and the others…
$300,000 – $750,000 — Click here
$750,000 – $1,500,000 — Click here
$1,500,000 – $2,500,000 — No New Listings This Week
$2,500,000+ — Click here
ISLAND Properties – Click here
Price Changes – Click here
We look forward to seeing you soon!
Jennifer, Laura, Lucy, & Ross
The Rosskoka Team
705-706-1177
PS Don't miss this historic property…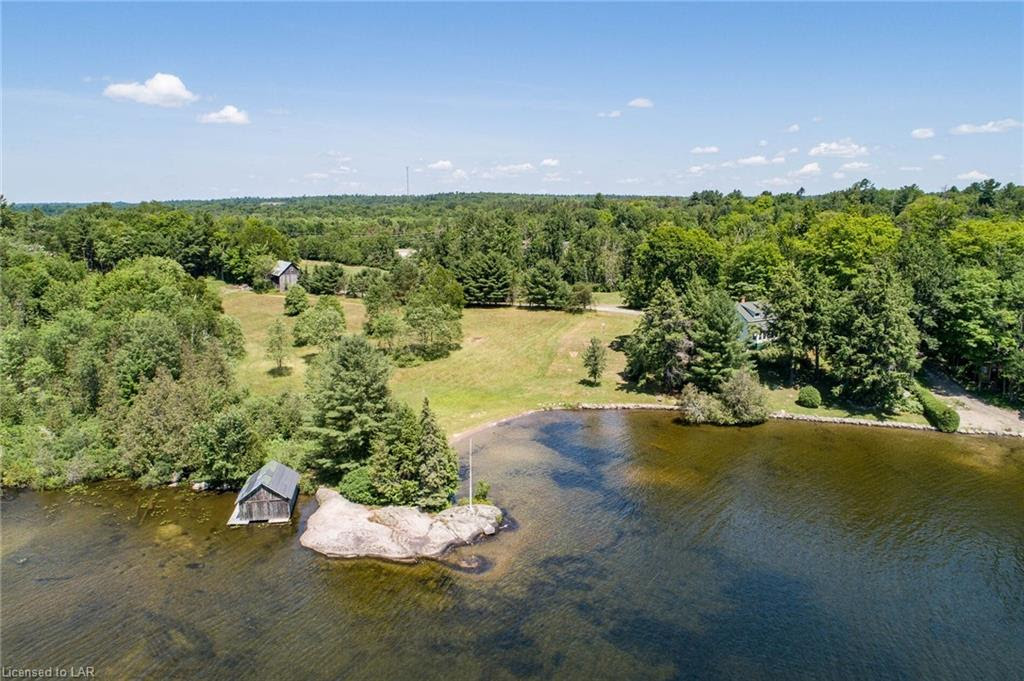 20 BELEY POINT ROAD, ROSSEAU
$2,900,000 – MLS# 274860
LAKE ROSSEAU
Gentle, largely open land with multiple building sites to capture the view all the way down Lake Rosseau. Sunrise to sunset exposure with hard packed sand beach and deeper water off rock point. Perfect areas for sports court and field house in the meadow. Over 400′ straight line frontage. Great year round access. Close to the village of Rosseau. Check out the historic plaque by the flagpole on the point! Charming, clean, solid 1940's 3 bed 1.5 bath farmhouse can be viewed on second showings or after August 2. 3D tour shows four 360 panoramas of prime locations on property. Click here for property listing details